"O Father, Where Art Thou?"
" Kids have a hole in their soul in the shape of their dad. And if a father is unwilling or unable to fill that hole, it can leave a wound that is not easily healed."
-Roland C. Warren
Millions of children grow up without their biological father, and often when you ask them about it, there are a variety of different responses. You may hear some describe how their dad was abusive to their mom, how their father had multiple children from  different women and abandoned them all. 
Yet when you ask absent fathers themselves, you get a different picture. You meet guys who desperately did not want to leave their children, who swear they have tried to be with them, who may feel unworthy of fatherhood but who don't want to be the missing dad like their own fathers. In truth, when fathers abandon their own children, it's not a momentary decision; it's a long, tragic process. 
Having a parent leave the home permanently can cause trauma in a child's life, just like having an incarcerated or physically abusive parent in the home according to the Centers for Disease Control and Prevention, which developed the method of tracking adverse childhood experiences. 
The Effects of Growing Up Without a Dad
More Likely to be Aggressive 

More Likely to Be Depressed 

More Likely to Have Low Self-Esteem 

More Likely to Do Poorly in Schools 

More Likely to Be Incarcerated and to Commit Suicide 

More Likely to Use Drugs 
POWEM Publishers is in the process of creating a community of support for Fatherless Fathers, to address issues like depression, low self-esteem, incarceration, and drug use. If fathers don't get the support they need in order to heal, it will be challenging for them to form and maintain healthy relationships with their own children, possibly continuing the cycle of abandonment and/or neglect. If you would like to be a part of our Fatherless Fathers Community, please sign up for the Insiders Club at https://mosespowe.com/contact/
---
PATERNITY LEAVE: REAL ADVICE FROM DADS
Becoming a dad for the first time can be daunting – and since taking paternity leave isn't yet as common as it should be, you might be wondering what to expect. With a collection of tips from guys who have already been through it all, our new dad survival guide can help – so you know exactly what to expect going into your paternity leave. Or at least, there'll be fewer surprises.
https://www.dove.com/us/en/men-care/paternity-leave/real-advice-from-dads.html
---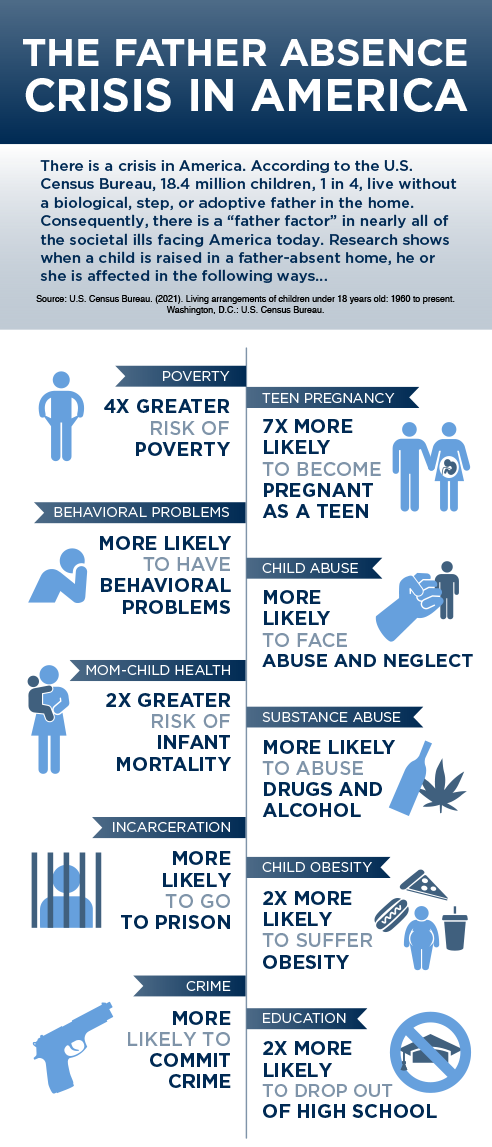 ---
12 Opportunities to Grow with Your Family During the COVID-19 Conundrum
Change happens; it's inevitable. And when crises occur, we're forced to adopt some new ways of living and relating. So, what has the COVID-19 pandemic prompted you to do?
http://fathers.com/featured-resource-center-page/12-opportunities-to-grow-with-your-family-during-the-covid-19-conundrum/
---
'I'm Sorry' Teaches Your Kids You Promise to Do Better By Them
"PLEASE GET YOUR SHOES ON! I've asked you five times, and if you don't get them on RIGHT NOW, I'm leaving you home alone by yourself!"
It seems those words come out of my mouth once, maybe twice a week while we go through the morning routine. Throw in a "damn" here and there, and it might be more accurate. At some point in one's parenting career, we all experience these feelings.
https://citydadsgroup.com/blog/im-sorry-parent-apology-to-child/
---
How To Ask What Kids Are Feeling During Stressful Times. Psychologists have engineered a dialogue to provide parents with insight into how their kids are handling emotional turmoil.
No school. No playdates. No camps. No pool outings. The world as kids know it has been thoroughly upended and they are justifiably anxious, whether they show it or not. It's up to the adults in the room to get them to open up about those feelings so that they can be addressed. Doing so takes finesse, curiosity, and a very light touch.
https://www.fatherly.com/parenting/how-to-ask-what-kids-are-feeling-how-handling-stress/